Belgrade apartments for rent – ideal solution whether you go to Belgrade for 1 day, 1 weekend, 1 week or more
2013/04/15
20:00h   Kombank Arena
The Mrs. Carter Show World Tour starring Beyoncé kicks off in Europe with concert in Belgrade on April 15, 2013.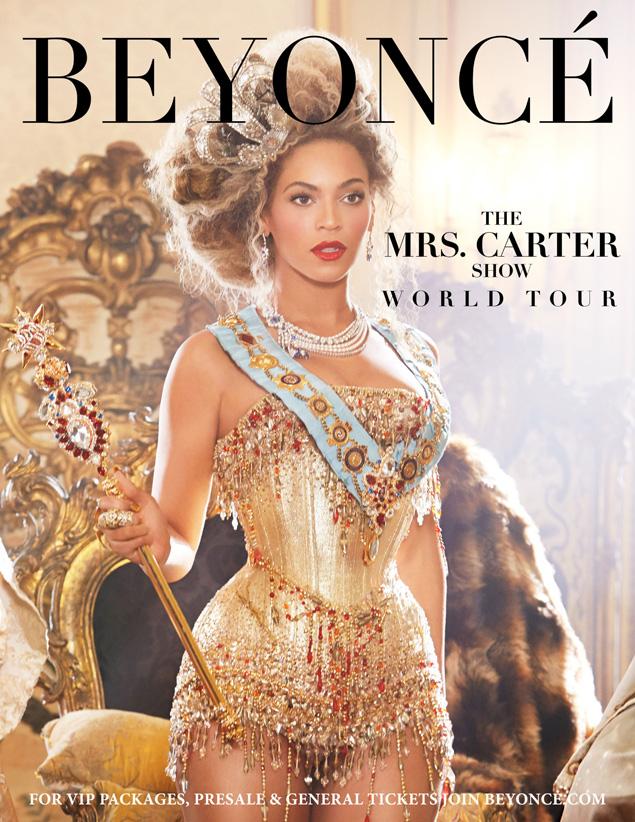 With stops in twenty European cities, including Dublin, Ireland; Berlin, Germany; Paris, France and a four-night stint at The 02 in London, UK, this is Beyoncé's first multi-city tour in over three years
North American Tour begins on June 28 in Los Angeles, California.
On June 28, Beyoncé returns to Los Angeles, California as part of the BET Experience At L.A. Live at the Staples Center.  She is set to headline the first of the three-night STAPLES Concert series.   And continuing her successful run at international music festivals, following a headlining night at Glastonbury in 2011, she is confirmed to headline at the world's largest music festival, Rock in Rio, on its first night, September 13 at the "City of Rock" in Rio de Janeiro, Brazil.   Rock in Rio has set records for its massive crowds and its powerful media drive.
The Mrs. Carter Show World Tour promises to be the entertainer's most ambitious undertaking to date.  It is expected to be bigger in scope than any of her previous shows. Slated to run for almost one year, the second wave of the tour is planned for Latin America, Australia and Asia.
Following her historic performance tonight at the Pepsi SuperBowl XLVII Halftime Show, in New Orleans, Louisiana, Beyoncé officially returns to a full-time touring schedule, her first since the
I AM…WORLD TOUR in 2009, with a new, bolder state-of-the-art production.
Fans can join the Beyhive Blog for free at www.beyonce.com to access exclusive content, pre-sale tickets, VIP packages and more.
Prices:
| | |
| --- | --- |
| VIP EXPERIENCE i B STAGE | 4,500 |
| PARTER | 4,500 |
| NIVO 200 I kategorija | 5,900 |
| NIVO 200 II kategorija | 5,500 |
| NIVO 400 I kategorija | 4,500 |
| NIVO 400 II kategorija | 3,900 |
| NIVO 400 III kategorija | 2,700 |
Public presales start on Friday, February 8.  on box offices at: Kombank Arena, Bilet Centar Beograda, Dom Omladine i Ušće Shopping centar.
Regular public sales begin on Monday, February 11, 2013.
A complete list of tour dates, markets and on-sale dates follow.  Additional information including on-sale times in all markets, available at www.beyonce.com
Beyoncé's last tour, the critically acclaimed and incredibly successful, I AM…WORLD TOUR was ranked #1 on Billboard's Hot Tour chart.  The show thrilled more than 1.1 million fans at more than one hundred shows in 32 countries and six continents across the globe.
Beyoncé is one of the most widely recognized and highly respected women in pop culture.  A solo recording artist, actress, philanthropist and businesswoman, she has released four #1 solo albums and has sold over 75 million albums worldwide. Her work has earned her numerous awards and accolades, including 16 Grammy Awards.  Billboard named her the Top Female Artist and Top Radio Songs Artist of the 2000s decade. The Recording Industry Association of America also recognized Beyoncé as the Top Certified Artist of the 2000s.
The critics have consistently praised her energetic stage shows likening her to the best entertainers of the past with her own brand of sass and class that makes her the artist of the future.  "Beyoncé has a breathtaking need to entertain," said Ben Ratliff of the New York Times and Chantal Eustace of the Vancouver Sun summed it up writing, 'Beyoncé twisted all the theatrics into her musical performance flawlessly, demonstrating her many talents as an artist."
On February 16, HBO will premiere Life Is But A Dream, an intimate feature-length documentary film directed and produced by Beyoncé for Parkwood Entertainment.  The film provides unprecedented access into the on and off-stage world of the entertainer.
From Kombankarena official website
Are you coming to Belgrade for the concert? We offer Begrade apartments for rent –  My Apartment Belgrade – cheap accommodation in Belgrade