Apartments Belgrade are ideal solution if you need accommodation in Belgrade Center.
2013/06/30 Kombank arena
Ticket price: 3.500, 4.500 i 4.900 rsd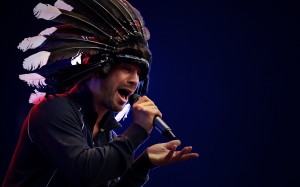 Jamiroquai are a British jazz funk and acid jazz band formed in 1992. Fronted by lead singer Jay Kay, Jamiroquai were initially the most prominent component in the early-1990s London-based acid jazz movement, alongside groups such as Incognito, the James Taylor Quartet, and the Brand New Heavies. Subsequent albums have explored other musical directions such as pop, rock and electronica. Their best known track is "Virtual Insanity", which won four awards at the 1997 MTV Video Music Awards. Jamiroquai have sold more than 25 million albums worldwide and won a Grammy Award in 1998.
The band name is a mix of "jam session" and "iroquai", based on the Iroquois, a Native American tribe.The original band was Jay Kay (vocals), Toby Smith (keyboard), Stuart Zender (bass), Nick Van Gelder (drums), Wallis Buchanan (didgeridoo) and Alec Moran (pipeau). These are the founding members of Jamiroquai and were involved in the writing and production of the first album. The lineup of the band has changed several times, and the longest serving and now core members of the band are lead singer and songwriterJason "Jay" Kay and drummer Derrick McKenzie (since 1994). Kay was the impetus behind the formation of Jamiroquai, deciding to form the band after an unsuccessful audition to become the singer of the Brand New Heavies. Although he has said that he has attempted to have Jamiroquai treated as a band, Kay has always been at the forefront.
From  Jamiroquai's official blog
Jay Kay has a few rules. He didn't get where he is – single after single walloping into the charts (over 20 of them to date), murdering on the dancefloor; 25 million copies sold of Jamiroquai's seven albums (including 2006's greatest hits); a career lasting (so far) an era-defying 18 years – by being vague, or slack.
First off, when he's writing songs, "if it doesn't sound good with just a keyboard and a voice or a guitar and a voice, drop it." All the best producers and musicians in the world – and Jay Kay knows of what he speaks when it comes to killer compadres – and no matter how golden the funk groove, none of it will make a ho-hum song anything special. But get the base tune right and he's off…
If you deliver it right, it works. Golden rule!
Similarly, freshly turned 40 and with a brand-new record deal, he's all about keeping it straightforward. Or, as he puts it with typical blunt-speaking and sharp-thinking: "Stop fucking trying to make it too confusing! I'm a real sucker for going, 'oh, it's not very deep, that lyric…'" admits the man with a long-term interest in ecology, religion, space and futurology (and, for sure, in cars and helicopters). "But hold on a minute – some of the best songs in history are simple. Listen to some more Stevie Wonder – 'all in love is fair, two people play the game…' It's not brain-wrenching stuff! But it is heart-wrenching stuff. Sometimes it doesn't matter if you're singing, 'the cow sat on the top of the hill'. If you deliver it right, it works. Golden rule!" he sniffs matter-of-factly.
Some more: No more videos with flashing squares – when you've made as many iconic clips as Jay Kay has, from now on he wants to make videos that are more like short films. And yeah, if that means he can call in his chopper and show off his newly-qualified-pilot skills, cool.
Don't over-analyse in the studio. Don't over-expose yourself.
Don't over-analyse in the studio. "What I have done with this record, to stop myself getting bored and then making the wrong call on stuff – 'oh, I don't like that any more!' – is record a song, get it to a certain level, then not listen to it for two months. And then when you go back to it you're like, 'ooh great…'"
Don't over-expose yourself. Yes, Jay Kay had his high-times in the press, in ways good and bad. But better now to let the music do the talking – and to spend time making sure that music is spot-on. That said, it is five years since his last studio album, Dynamite, and four since his greatest hits collection, High Times: Singles 1992-2006. "We are on the line," he admits with characteristic candour. "If we didn't get this new album out now, we'd be in the realm of people saying, 'oh yeah, I kinda remember those guys…'"
Jamiroquai – Jay Kay and his band of time-served musician-teammates – are back. The blistering, poetic, meaty, reflective and inspiring Rock Dust Light Star, his seventh studio album and his first for new label Mercury, is the result of two years' work. Although admittedly, in that time Jay Kay also learnt how to fly helicopters, a hugely arduous and mentally challenging undertaking.
The album came together at Jay Kay's home studio in Buckinghamshire; at the legendary Hook EndManor in Oxfordshire 'best recording gear in the country', say the album's young co-producers (along with Jay Kay himself), Charlie Russell and Brad Spence; and in Thailand.
"Why Thailand?" muses Jay Kay. "Bit of a treat for the boys. Otherwise, no particular reason. No, I tell you why! The studio there had exactly the same mixing desk as we've got at home, and it was less expensive to go there, food, all-in, everything included, than it was to carry on at Hook End and sit in miserable British February drizzle."
I have been using my voice a bit differently, more laidback maybe. I've slowed down on it a bit.
The epic single, sun-kissed Californian ballad Blue Skies, with its lush string arrangement and emotive vocal, and I've Been Hurting (Led Zep riffs meets Donny Hathaway vibes), both showcase a new side of Jay Kay's voice. The recording of the latter, a brilliantly minimal song, with electric guitar and electrifying voice trading licks, "was the classic half-a-bottle-of-Scotch, 60-fags-at-two-in-the morning job. It works!"
Beyond that (you might say) Method vocal, "I have been using my voice a bit differently, more laidback maybe. I've slowed down on it a bit. You've got to grow with the music."
The first taster of the new album is White Knuckle Ride, a rattling synth-disco tune, whose genesis dates back a few years. "It developed over a period of time. But lyrically, the main part of it, once I was on it, it was 15, 20 minutes really."
It is, he says "a cautionary tale – be careful what you wish for", his fleet-footed take on his experiences in the "business", but equally applicable to anyone's life in these pressure-cooker times.
"And, the nice thing about it is, it's live. Everything on the record is live. It's a real band record. The last record, fantastic – but we would play it in the studio, then it would get snipped it up into sections. 'Can we just move the snare across a millisecond?' The whole thing became very sterile," says this intuitively self-critical writer-performer – instincts that have helped him sustain his musical progress, and his sanity. "So this time we said, it's gotta be live. Why you feel it building all the time is because it's getting stronger and stronger. You've got something to flow off when you're doing the adlibs, like on stage."
There's more candour in the blues-reggae Goodbye To My Dancer. "It's sort of based on someone I know, but it's been switched around a bit. But yeah, a girl I used to go out with, then she got married…" It contains elements of "that bitterness you're left with when you're left out in the cold. And yeah, it's a bit naughty, a bit cheeky."
One thing that hasn't changed over the years is the no-holds-barred, informed and opinionated mind of Jay. The album title track – a vibey party tune with a pointed message – came about during a Far East tour.
I was sat in Malaysia, in Kuala Lumpur, working. And we were having dinner and a few people turned up. I don't know who they were, I didn't particularly like them. Anyway, the whole subject got on to religion. And I'm not a religious person, never have been. But I always find it fascinating, the whole concept of religion, things that there doesn't seem to be any existing proof of.

And I got quite pissed off with the conversation and I was like, sod this, I'm off. And I started thinking… I am a great believer in the fact that we're gonna get hit by a bit of rock one day. It's happened before, it'll happen again.
Jay Kay's thoughts of meteors started him thinking about the stuff of life.
The title is effectively about what we're made of. We are all made up of this funny dust call stardust. I just thought to myself, it'd be nice if we could also look outwards a little bit more, instead of inwards, which is praying. If you do see a big flash in the sky, get on your knees all you like – it's not gonna save any of us.

I just wanted to get it off my chest, really. There's a great deal religion has to answer for on all fronts. So the song in a way is a bit of an 'up yours'. 'Salvation coming from on-high'? You'll get it when we're hit by a bit of rock the size of your bedroom going 40,000 miles per second. That's gonna cause an awful lot of mess. It'll take us back to the stone age in about 38 seconds.
He says all this with a bouncing enthusiasm. It's the same sheer joy at the power of ideas and music that has made Jamiroquai one of the greatest live bands around. This summer they've been dusting off their moves with a handful of headline shows at European festivals, and a gig supporting Stevie Wonder in London's Hyde Park. They're a band on fire, led by one of the most charismatic frontmen Britain has ever produced, with a shelf-full of awards, including five MTV gongs, an Ivor Novello and a Grammy to name a few.
"I do feel rejuvenated, music-wise and business-wise," he says. He was "physically knackered" after his seven albums for Sony, the label he signed to when he was 22. He felt that the relationship was exhausted, in every sense. He wanted to "draw a line in the sand".
Life begins at 40, the cliché is true.
But now "everything has clicked." A new team at Mercury, a reinvigorated creative partnership with his musicians and producers, and even, in chopper flying, a new, demanding adrenalised passion – it all adds up to a man buzzing with ideas, and eager to get out on tour and take his new songs to the world again.
"Life begins at 40, the cliché is true," Jay Kay grins, "and I feel privileged and lucky to be in the game still. That's important to me. It's a long, long, long road. And no matter what anyone says, it's the hard work you do on the live stuff in those early years that carries you through – and I think it shows on this album. And whatever's gone right or wrong in the past, to still be in the game is fantastic."
In the game, and on top of it. Jamiroquai are back.
My Apartment Belgrade – cheap, clean and safe apartments in Belgrade center
APARTMENTS  BELGRADE SERBIA
Studio apartments in Belgrade
Apt Center                    Apt Republic Square          Apt Kalemegdan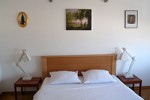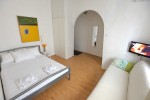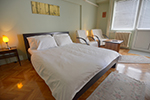 One and two room apartments apartments in Belgrade