Belgrade apartments for rent are ideal solution if you need short term apartments in Belgrade Center.
Savamala – Mikser festival 28/05/-02/06/2013
Savamala is far removed from the image of a hidden-away, isolated riverfront toponym, which offers up an unobtrusive connection between architecture, art and the public. It is, in fact, full of people who wreak havoc to it, pollute and abuse it, which is precisely what drew us there. Savamala hasn't got an already established festival space – it is one big urban, historical and ideological disparity, which, while leaking at both ends, still manages to remind, provoke, bleed and to plead.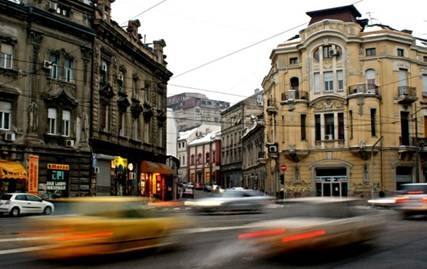 It is well known that with the development of explosive projects such as MIKSER, there is a difficulty in avoiding its premature fruition, and with it an eventual entry into the framework of the predictable, a loss of freshness, a relaxation of a lulled management which easily slips into the paradigm of that which it originally fought against. It seems certain that continuous searching and ceaseless challenges are the only way with which the vigour and strength of an enterprise can be preserved, and that is exactly what MIKSER has done with its choice of Savamala as its future festival location. Or at least, it's firmly convinced that it has!
Savamala, take two. It will be exhausting and won't happen overnight. One day, when the lorries have all left and once the facade of the most stunning palatial building in the city (that of the Belgrade cooperative, founded in 1907) regains its original shine and splendour, MIKSER will pack up and move on. To a place where it is least expected.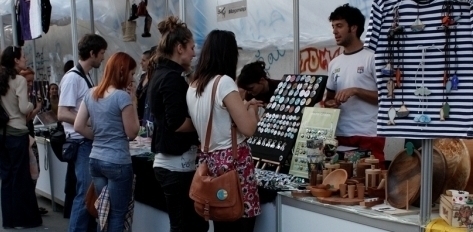 MIKSER is a multidisciplinary platform which centres around the affirmation of cultural industry of the Balkans and the organization of the biggest regional festival of creative arts. MIKSER gathers together professionals and enthusiasts who, through their different transcultural projects, support the development of national and regional creative economy, and who facilitate a dialogue between contemporary global trends and domestic, as well as regional practice. Projects such as 'Ghost Project' – the international showcase of young industrial designers, and 'Young Balkan Designers' – a selection of the best product designs of the region, which MIKSER proudly displays at Milan's furniture fair (I Saloni) – the world's largest design expo. All this exemplifies MIKSER's philosophy, which is based on the nurture of young talents, not only from the sphere of design, but also from various other creative disciplines. With the creation of its own, unique platform for interaction between designers, architects, artists, companies, independent organisations, public institutions and the media, the Mikser organisation has set-up and now manages its own festival of creative industry, simply known as MIKSER.
source and more info: mikser.rs
Belgrad apartments – My Apartment Belgrade – cheap, clean and safe apartments in Belgrade center
BELGRADE APARTMENTS
Studio apartments in Belgrade
Apt Center                    Apt Republic Square          Apt Kalemegdan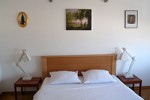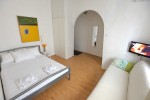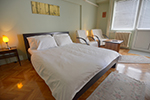 One and two room apartments apartments in Belgrade