Apartments in Belgrade - My Apartment Belgrade – are ideal solution if you come for CIRQUE ÉLOIZE and need short term accommodation in Belgrade.
Studio apartments in Belgrade
Apt Center                    Apt Republic Square          Apt Kalemegdan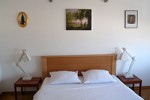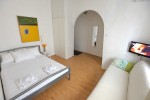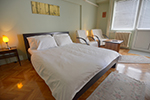 One and two room apartments apartments in Belgrade
Apartment Cubismo       Apartment Picasso            Apt King Petar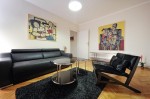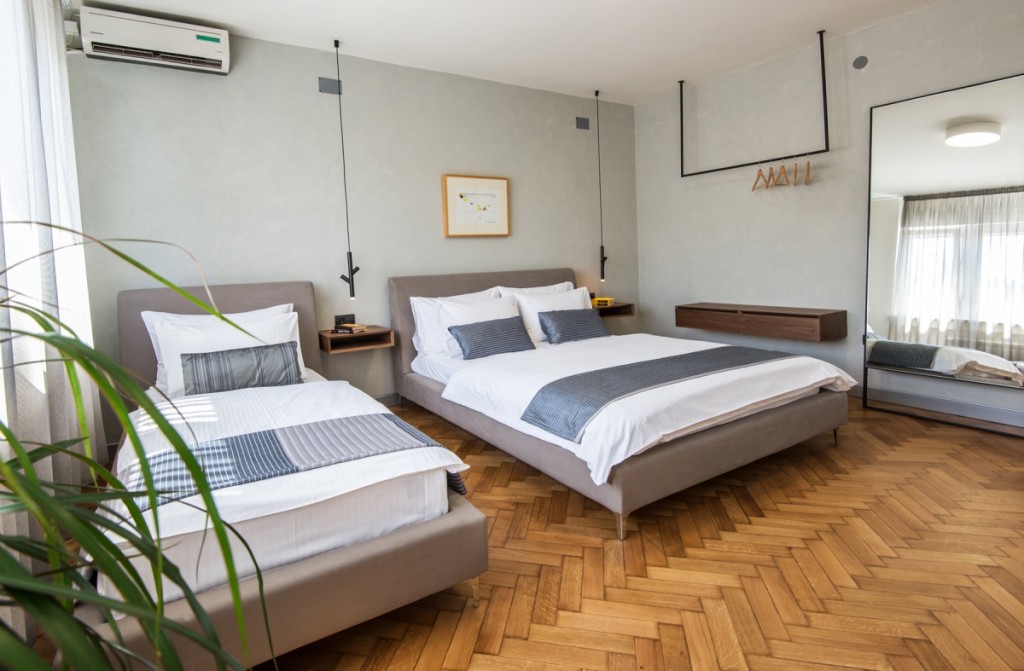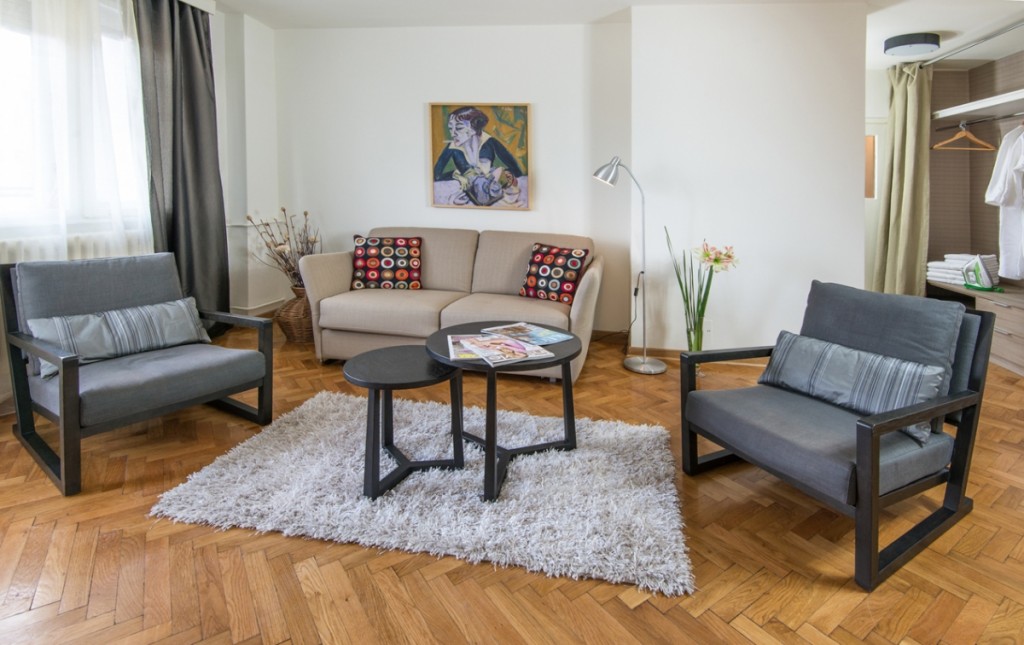 26. – 27. April, 20:00h
Sava Centar
Ticket price: 2000, 2500, 3000, 3500 i 4000 rsd
 Serbia residents are in for a thrilling spring of circus arts and urban dance as Cirque Éloize's iD heads to Belgrade for the first time.
Positioned at the heart of the renewal of circus arts, Cirque Éloize has been creating moving performances filled with magic since 1993. Continually striving for artistic perfection, it is one of the leaders in contemporary circus arts. Based on the multidisciplinary talents of its artists, Cirque Éloize expresses its innovative nature through theatricality and humanity, and combines circus arts with music, dance and theatre in a path-breaking and original manner. With ten original productions to its credit, Cirque Éloize has presented almost 4,000 performances in over 440 cities and 40 countries. Cirque Éloize has taken part in numerous prestigious international festivals and recently seduces Broadway with its show Rain which has been touring that major network of theaters since Fall 2007.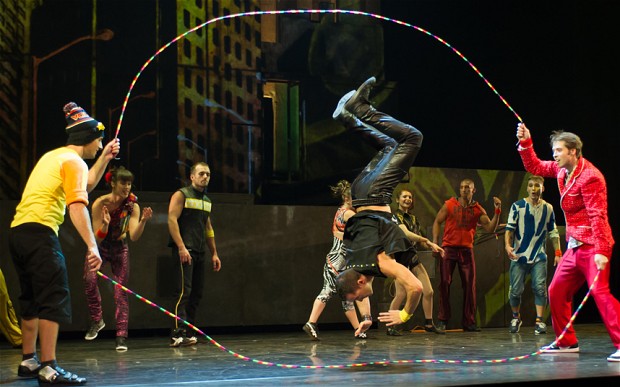 In addition to its tour performances, Cirque Éloize develops custom made concepts for international special events. To date, more than 1300 events have taken place. Moreover, in
2003, Cirque Éloize organized the first festival of circus arts in North America – "La Semaine
des Arts du cirque" – in the Magdalen Islands. The company also founded the Fondation Éloize, which has a mission to help underprivileged youth through an introduction to circus arts and help develop the performing arts. The troupe "Artcirq", made up of young Inuit living in Canada's far north (Nunavut), is the first organization to benefit from this support.
Since 2004, Cirque Éloize's head office and creative studio are located in the Gare Dalhousie, a historic building in the heart of Old-Montreal, departure station of the first train going from Montreal to Vancouver in 1889. In order to maintain this site as a place for dialogue and encounters for the circus community, Cirque Éloize invites up-and-coming artists to visit. Today, the company includes more than 100 individuals working in various teams and projects.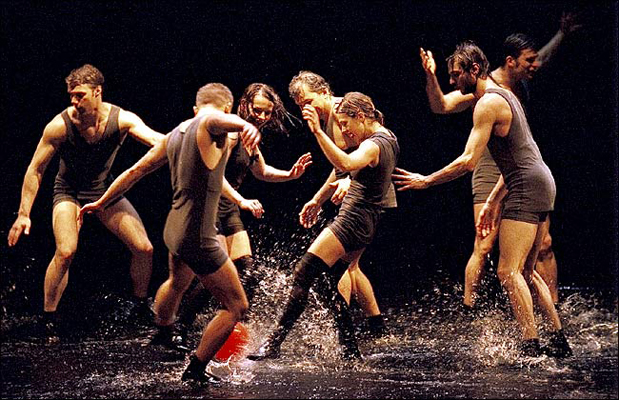 Feathers in their cap
They have taken part in many festivals and events, and were presented in prestigious venues:
Edinburgh International Festival, Edinburgh, Scotland
Israel Festival, Jerusalem, Israel
Hong Kong Festival, Hong Kong, China
Festival Iberoamericano de Teatro de Bogota, Bogota, Colombia
Recklinghausen Festival, Recklinghausen, Germany
Bergen International Festival, Bergen, Norway
Sadler's Wells, London, England
Sydney Opera House, Sydney, Australia
Lincoln Center for the Performing Arts, New York, United States of America
Barbican Theater, London, England
Bunkamura Orchard Hall, Tokyo, Japan
Hollywood Bowl, Los Angeles, United States of America
Beiteddine Festival, Beyrouth, Lebanon
Chekhov International Theater Festival, Moscow, Russia
Forum Universel des Cultures 2007, Monterrey, Mexico
Centro Nacional de las Artes, Mexico City, Mexico
Tours in the US Broadway network;
Our performances have been featured in clips and documentaries airing on Radio-Canada, the CBC, Art TV, Prime Nights, Bravo, Indigo and NTV (Japan). Nominated for the "Rose d'Or" of Montreux (France) and the NY Film Festival (USA)
The company has won 8 medals and prizes at the Festival Mondial du Cirque de demain in Paris (France) in the recent years:
Jeannot Painchaud – artistic bicycle, 1992
Duo Symbiose – hand balancing act, 2002
Daniel Cyr –Cyr Wheel, 2003
the show Typo produced by Cirque Éloize collected 5 prizes;
Winner of a GEMINI AWARD in the Best Peformance in a Performing Arts Program or Serie category in October 2003; for the captation of Cirque Orchestra live on tour in 2003 and for Nomade-At night, the sky is endless in 2005;
Nominated for Broadway's Drama Desk Awards in 2005 with Typo (in three categories) and in 2006, with the show Rain.
from Cirque Éloize official website